OurChildren's Ministry
Matthew 18:5
Whoever receives one little child like this in My name receives Me. (NKJV)
Children are important to the Lord and important to us here at Bethel Baptist Church. We believe that they should be treated with care, nurtured, loved and trained up in the Word of God. As we train up our children they will become rooted in the Lord and have a firm foundation that produces fruit. Psalms 1:3 "He shall be like a tree He shall be like a tree planted by the rivers of water that bring forth its fruit in its season, whose leave also shall not wither and whatever he does shall prosper." (NKJV)
Nursery (Birth - 4 yrs)
Our Nursery is currently on hold due to Covid19. We look forward to starting again soon.
Nursery workers are prepared to love on your little ones during the Sunday Classes at 10 am and during the Sunday Service at 11 am while you are receiving the teaching of the Word. Nursery workers will come back to assist in the Nursery at the "meet and greet" portion of the service. If you have nursery needs before this please feel free to ask and we will make sure your needs are met. If your child has any special needs or allergies please let us know.
Sunday Classes 10 am (Ages 4 yrs - 6th grade)
Our Sunday School hour is currently on hold due to Covid19. We look forward to starting again soon.
Children will be engaged in learning through a bible lessons and crafts. They will leave knowing more about the Word of God and how it applies to their lives. A snack may be provided. Please let us know if your child has any health concerns or allergies.
*If you have any questions we would love to hear from you!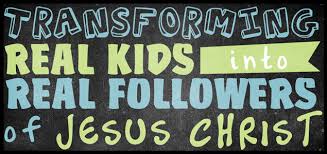 We have "Bethel Kids" during the sermon time on Sunday's here at Bethel. This is for kids K – 5th grade (Nursery is thru 4 yrs or if the child is well behaved and potty trained a 4 yr old could join "B Kids".) We believe it is good for kids to worship together with their families and want to facilitate this during our Sunday service. However, we understand that sometimes a "sermon" geared toward kids with the same subject matter can be a good thing. These "B Kids" sessions will be 20-30 minutes during the Sunday sermon. Kids will head back during the right before the sermon for "B Kids." What the kids will be learning will mirror what Pastor Rodney is teaching Sunday morning in the main service. Then families have the ability to discuss together what they have learned each Sunday. For more information please email Children's Ministry.
Bethel Baptist Church 9040 Trottinridge Rd Chase City, VA 23924 Tel: 434 372-5260
© Copyright Bethel Baptist Church